For the most part, vacuuming a Persian rug is a good thing. It prevents the dirt from working its way down into the rug, where it can add up and cause damage. However, you need to be careful with the type of vacuum you use.
You want to avoid a vacuum that has a rotating brush attachment, or beater bar. These powered brushes work well on common machine made rugs, but on an Oriental or Persian rug, the brush rakes across the pile and can do damage. You especially want to avoid using such brushes on the fringes of these rugs because the brush will shred the fringe. Often, the longer threads of the fringe get caught up in the brush and chewed up.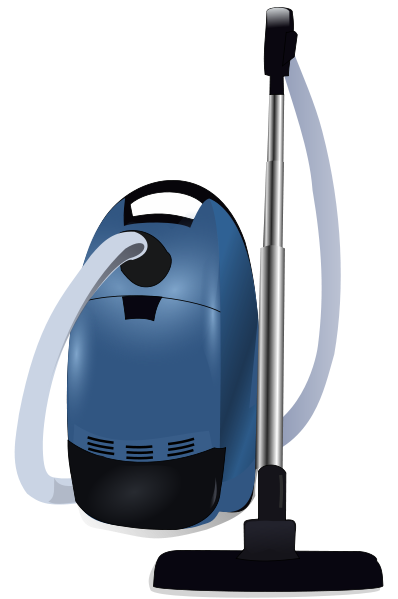 A vacuum cleaner that uses suction only to pick up dirt is the best kind to use on a Persian or Oriental rug.
When you vacuum your rug, it is best to simply use the nozzle, or with some single-piece attachment. We also recommend vacuuming your rugs often. This is because these rugs are usually wool and are more loosely constructed, which means they can hold a lot of dirt – a pound per square yard before they even begin to look dirty. If you don't vacuum often, these particles can make their way down to the base of the rug, rub against the fibers and cause wear on the rug.
For thinner woven rugs, those with a short pile or no pile, some rug experts simply use the upholstery attachment to their vacuum cleaner. Again, you want to avoid using the power brush.
Before you turn on the vacuum, you want to figure out which way the pile is running. To do this, simply run your hand over the rug to ascertain in which way the rug's pile points. You can easily feel if your hand is going with the grain of the pile or against the grain. When you vacuum, you want to go with the grain, using short strokes.
On heavier pile rugs you can probably run the vacuum over the rug, but again, you should avoid using the beater brush. You especially need to avoid the beater brush if the rug has any areas where it is buckling.
No matter how well or how often you vacuum your Oriental or Persian rug, you also should have it cleaned professionally at least every couple of years. Contact Persian Rug Cleaner of Dallas at 972-447-9600 for more information.
Image courtesy of Wikimedia Commons.