Every 4 to 5 years when I want to clean my rugs, who should I call?  
A dry cleaner uses chemicals, while a carpet cleaner surface washes your rugs. Hand washing a fine Oriental or Persian rug involves organic solutions made specifically for hand-woven rugs and a deep washing all the way through each rug.
Call Behnam Rugs' Persian Rug Cleaner for antique rug washing, large and small rug washing, and color-protecting wash, to name just a few of our services.
When you call us, there are some details you can provide us so we can best estimate what type of cleaning it will need. Take a look below.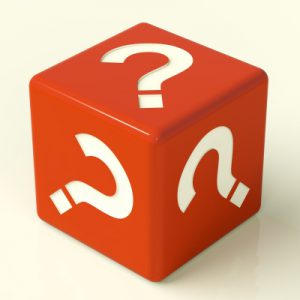 The rug's age and material.
Antiques require an even gentler wash that can only be accomplished with techniques learned from decades of knowledge and handwashing skills. Pieces made of wool, silk, and a combination of wool, cotton, silk, and natural fibers are not all washed in the same way!
Have you cleaned up any pet or liquid stains between now and the rug's last cleaning?
If so, our experts will be able to double-check to see if there are any remaining or hard-to-see stains and pay special attention to them. Our washing professionals will be able to remove remnants completely and safely from the rug. (The acid in pet urine stains can continue to eat away at your rug's fibers long after you think you have cleaned it all up yourself.)
3. Have you tried to shampoo the rug yourself recently?
Even the most careful of home shampoo sessions can leave soap residue within your rug's fibers. Knowing that you washed it recently will help the cleaner know to look for that residue and remove if finally and completely.
If you washed it yourself, tell the professionals what type of shampoo you used, how long ago you washed it, and any stains you specifically were trying to clean.
If you ever do wash the rug yourself (not recommended), you need to use a very mild liquid soap. Detergents and ammonia can harm the fibers.
"Please do not use anything on your rugs you would not use on your own body, said Ben "Behnam" Tavakolian, owner of Behnam Rugs and Persian Rug Cleaner. "Detergents, cleaners and ammonia will dry out your rug and cause further harm to the fibers."
Have you seen any signs of moth larvae infestation?
The professional wants to know this so that he can be sure to look for a) the moth larvae in order to get rid of all of them and b) check for signs of rug damage from where the larvae ate the rug's fibers.
The rug washer will inspect to check for wear, fiber damage, signs of soap residue, pet/liquid stains, etc., but it's still a good idea that you make sure he knows the answers to the above questions since you can give him background information ("I've noticed moth larvae for three months, no matter what I do.") that will help him clean the rug so that its colors shine.
When you need your rug cleaned professionally, call upon the experts at Persian Rug Cleaner of Dallas.  Contact us at 972-447-9600 for more information.
Image courtesy of Stuart Miles/FreeDigitalPhotos.net