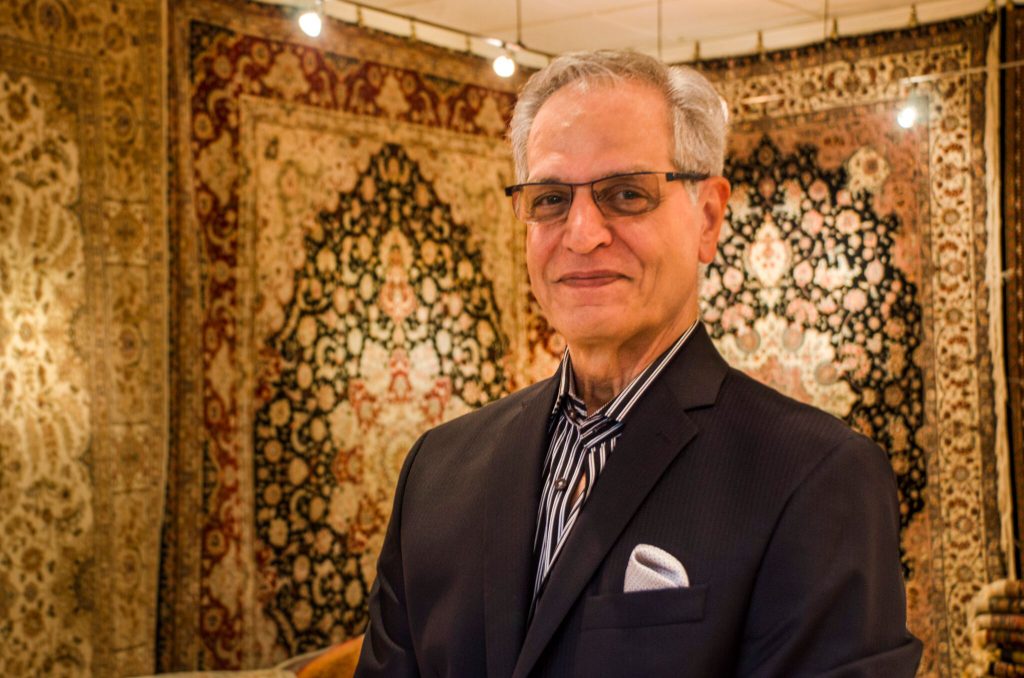 Since 1978, Persian Rug Cleaner by Behnam Rugs has washed, repaired, restored, and revitalized countless Persian and Oriental rugs.
The Tavakolian brothers came to the United States in 1970 to pursue higher education. Once they completed that journey, the brothers decided to carry on their traditional family business of importing and exporting handmade rugs. They chose Dallas, Texas as their headquarters because of the tremendous growth the area was experiencing. The goal of the Tavakolian brothers was to provide an outstanding selection of rugs on top of being a full-service rug center. Behnam Rugs is not just here to help you find the rug of your dreams: We here to make sure the rugs you already have look and feel beautiful for years to come.
In 1999, Ben "Behnam" Tavakolian moved one block north on Preston Road, where he designed and built a distinctive, Mediterranean-style 15,000 square foot showroom and service center from the ground up. The showroom was designed to utilize as much natural light as possible. Adjacent to the showroom is the Behnam Rugs state-of-the-art, rug cleaning, repair, and restoration center. Here, old rugs find new life. Rugs are cleaned the old fashioned way, by hand, ensuring that even fine silk and antique rugs come out revitalized.