More tips on how to keep your rug investment for years to come.
You undoubtedly want to keep your hand-knotted Persian or Oriental rug as beautiful as possible for as long as possible. Perhaps you even dream of handing the rug down to your children and grandchildren and their children and grandchildren. This is highly probable, because, if maintained correctly,  as hand-made Persian/Oriental rugs can last for decades, even centuries.
Over the years, you can care for it properly at home by vacuuming it  regularlyhe simple suction function, and never the beater brush.  Keep the rug out of direct sunlight, and rotate it regularly to keep traffic wear even, and  waste no time dabbing up food and drink spills, and so on.
Then you read our blog telling you to have your rug washed every four to five years, and you figure that you're taking care of it pretty well at home yourself, so you'll wash it yourself.
 Please don't.  Here are some of the reasons why.
Rugs can hold pounds of dirt (and still look clean) but this dirt will add to its weight and make it difficult to maneuver.  A wet rug will become even more heavy to move and try to wash – flip- and dry.
Different rugs need to be washed different ways. A full wash includes scrubbing on the front and back side with the correct organic rug solution and the ability to fully wash all the solutions out, then push all the water out without damaging the pile or allowing mold to grow or fibers to weaken and rip!
For a genuine, hand-knotted wool or silk Persian or Oriental rug, you'll help it last for generations if you take it to a professional Persian/Oriental rug cleaner.
Here's why: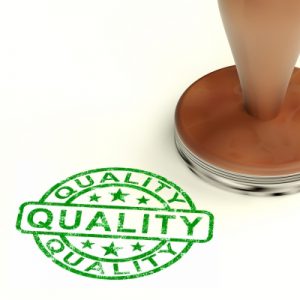 A professional Persian/Oriental rug cleaner has years of expertise cleaning these precious rugs. The cleaner has the proper tools and training to ensure your rug returns to you with its vibrant colors brighter than before it was cleaned and the softness of its wool or silk restored.
A professional can look at a rug and know how to treat it correctly. Each rug has different fading and wear patterns, different types of stains that have "graced" it, and a different condition than any other rug. A professional rug cleaner can take all aspects of the rug into consideration and clean accordingly.
A professional will inspect your rug for stains, weak spots and – most importantly – to determine which dyes and fibers were used to create it.
A professional may use a brush-less vacuum to pick up dirt and dust from the rug's fibers prior to cleaning, or he may beat the rug with a broom.
A professional knows how to clean these rugs so that the wash is tough enough to remove dirt and stains, but gentle enough not to damage the rug.
The professional cleaner and his team will dry the rug carefully in order to keep mold and mildew at bay.
Many Persian/Oriental rugs have fringe and too many owners try to clean or disentangle the fringe themselves, which could lead to damage and/or breakage. A professional Persian rug cleaner, however, knows how to clean the fringe and keep it intact.
When you need your Persian or Oriental rug cleaned – and cleaned well – contact the rug cleaning experts at Persian Rug Cleaner of Dallas. Contact us by calling 972-447-9600.
Image courtesy of Stuart Miles/FreeDigitalPhotos.net