What do you do when you receive a Persian or Oriental gift as an inheritance or gift and you don't want it? Or perhaps you're ready to downsize and the rug you've had for years no longer fits with your lifestyle?
In these cases, you may be ready to sell your rug. Read below for some tips on the best way to do so.
If you decide to sell the rug yourself, you should have it appraised first by a professional Persian/Oriental rug appraiser. You may want to consider looking for one who has been certified by the Oriental Rug Retailers of America (ORRA), a non-profit association that was founded in 1969 for rug retailers in order to "bring high standards and ethical practices to a business fraught with itinerant sales and misinformation."
The appraiser can give you a good idea as to the value of your rug in today's market.
Don't ask the person you intend to sell the rug to appraise it.
Take a few photos of your rug (make sure it's in good light so that the colors in the photos are as accurate as possible), and list it on online sales sites such as Craigslist, eBay, etc.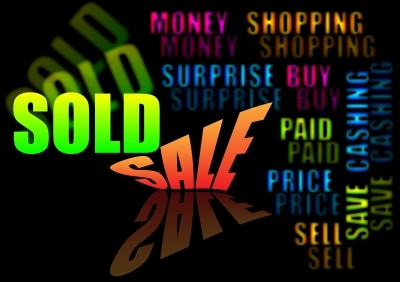 You can sell your Persian/Oriental rug by yourself via such online sites such as Craigslist or eBay, or you can take it to a dealer for trade, a sale outright, or sell it on consignment.
In your listing, indicate your price along the lines of "paid $2,000; appraised by ORRA-certified appraiser at $2,500. Price negotiable." Or set a firm price (but be sure to mention its appraisal and the price you paid for it). Describe its condition ("like new," "some wear," "fading on the right top corner," etc.). Mention its colors and describe its design (with the design's meaning, if you know it). Make sure your photos appear clearly and that at least one of them is a close up. IF the rug is worn or faded, include a close-up of those spots, as well. In other words, be as honest as possible about the rug's condition.
If you don't want to sell the rug yourself, take it to the store from which you purchased it or another Persian/Oriental rug dealer to see if the dealer will purchase it from you or offer to sell it for you on a consignment agreement (you and the dealer will negotiate the split). If you go the consignment route, make sure you get a receipt and don't leave without a written agreement regarding the consignment terms. You may want to negotiate that the dealer will not sell the rug for any less than a certain amount (dealers often will negotiate prices with buyers).
Finally, if you want to sell your rug because you want to purchase a new one, bring the rug with you when you go shopping; a dealer may be willing to take your old rug for an outright trade or for a percentage of the price of the new rug.
If you're looking for a good appraiser and don't know where to turn, visit Persian Rug Cleaner of Dallas. We can appraise your rug and give you tips on how to sell it. Contact us today at 972-447-9600.
Image courtesy of photoexplorer/FreeDigitalPhotos.net