When it's time to get your Persian or Oriental rug professionally cleaned (we suggest every four to five years) , you're going to want to make sure the rug cleaner understands the special cleaning needs of these beautiful woven works of art.
We suggest again a Rug Cleaner that specializes in rug cleaning not the carpet cleaning company you hire for your wall-to-wall carpet cleaning to clean your Persian/Oriental rug. Again you need to make sure the cleaning company has experience cleaning these types of hand-knotted rugs.
Take a look below at some of the questions we feel you should ask every Persian/Oriental rug cleaning company before you hand over your valuable rug.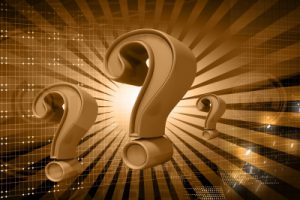 Does the company do the washing itself, or does it send the rug elsewhere? You should look for a company that does all cleaning on its own premises – it has better control of the quality of the cleaning that way.
If the cleaning company says it does clean rugs at their facility, ask if you can tour the cleaning area. This does two things, it proves that the company cleans the rugs on its premises and you'll be able to see the hand-washing process for yourself.
Many Oriental/Persian rugs are quite large and therefore quite heavy. Does the cleaning company offer free pickup and delivery of your rug, or do you have to get it there yourself? Rugs can be so heavy and unwieldy that it could be well worth it to have the company pick it up/return it and, as we do, reinstall your rugs with proper padding, even if there's a charge for the service.
If the company picks up and delivers, will it move your furniture for you, roll the rug up and then reverse the procedure when returning the rug?
What kind of quality control does the company have within its cleaning processes? Is it written down? May you read it? Do you receive a copy of the agreement?
Rinsing the rug of all cleaning residue is critical. Does the cleaning company rinse the rug thoroughly (this will take several rinsing sessions) until all cleaning residue is completely gone?
A very important question to ask is whether the company inspects the rug carefully before starting to clean it. This helps the company determine the best cleaning process to use depending on a rug's particular issues and condition.
Does the company have experienced repair and restoration experts on staff to make repairs, etc.? Many pre-cleaning inspections discover damage and cosmetic issues, so having experts on staff to fix these problems as part of the cleaning process can mean your rug will return to you cleaner as well as in better condition than before its cleaning.
How does the Persian rug cleaner dry your rug?  We  lay rugs flat to dry so as to maintain the shape of your rug, keep colors from running and help remove any unwanted smells from your rugs.
If you need your Persian or Oriental rug cleaned, bring it to the Persian rug cleaning experts at Persian Rug Cleaner of Dallas. Contact us by calling 972-447-9600.
Image courtesy of jscreationzs/FreeDigitalPhotos.net