If your Persian or Oriental rug needs some professional cleaning, you can call just any professional carpet cleaning service, correct?
Wrong! Wrong! A thousand times wrong!
Here's why:
A "regular" professional cleaning company often will do a fantastic job cleaning your wall-to-wall carpets and area rugs….but only if they aren't the textile works of art that are hand-knotted Persian and Oriental rugs. Each and every hand-woven Oriental/Persian rug needs personal attention, and the kind of cleaning attention that only someone with particular experience cleaning them has.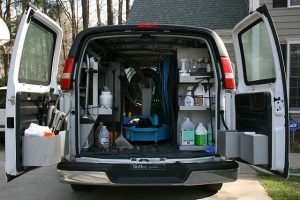 Professional carpet cleaners who come to you home can do a fine job – so long as their job is not to clean your Persian/Oriental rug.
The proper way to clean an Oriental/Persian hand-knotted rug is in water with no harmful chemicals. Cleaning the rug in this way helps preserve these rugs so that you and your children and grandchildren can enjoy their beauty for decades – possibly even centuries – to come.
Rugs eventually become full of ground-in dirt, dust and grit. These substances become literally like knives as they cut your rug's fibers, possibly even encouraging mildew and pests. Cleaning the rug yourself doesn't remove the ground-in muck from your carpet's foundation and commercial cleaning companies who come to your home to clean the carpet almost always aren't schooled in the skills needed to properly clean Persian and Oriental rugs.
Here are the steps taken by professional Persian/Oriental rug cleaners such as Persian Rug Cleaner of Dallas as they clean your rug.
They will thoroughly inspect your rug before cleaning it.
This lets the cleaner make sure the rug is handmade, from where it originated and its fiber content. This also allows the cleaner to see if there are any fading, wear, tear, chemical residue from previous cleanings, and other issues before starting.
The cleaner will test the rug to make sure its colors don't run.
Dyes have become more complicated in recent years, so much so that "eyeballing" the rug to ascertain if its colors will run no longer works as well as it used to, even for expert Persian/Oriental rug cleaners. So the cleaner should test all colors in your rug before starting the cleaning process.
The cleaner will "dust" the rug.
This makes sure that all dirt and dust that hasn't yet ground in to the rug is removed prior to cleaning. The rug should be dusted again after the rug has been cleaned and has dried.
The cleaner then washes the rug with flowing water.
The individuals cleaning the rug also will give it a gentle shampoo with a neutral-balanced solution that will clean the rug but not harm its fibers.
Once cleaned, all excess water is removed manually (no rollers or wringers should be used) and once as much water as possible is removed during this step, the rug is then either hung to dry or laid flat on a clean surface to dry (and then turned over regularly so that the rug's top and bottom dry completely.
You should have your Persian/Oriental rug cleaned professionally at least every two to three years (more often if it sees a lot of use). Call Persian Rug Cleaner of Dallas  at 972-447-9600 for more information.
Image courtesy of Wikimedia.com